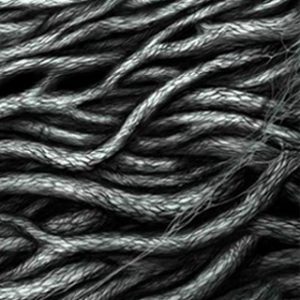 Google has an equalizer effect on the app market. I don't like to be taxed 30% just because everyone can see my apps. So for our company Google play is for marketing and show presentations. You can see some of our apps, get a taste of what is there and then decide if you want to pay for it. The universal price for apps floats around 2.99$ or you can get by with in-app purchasing.
We did an experiment releasing apps with limited features but not ads with an annoying pop-up window asking for feedback and the same apps with ads. Can you guess which one had more success? The real differentiation among all apps is summarized by:
access to content; your app has so much content in the back-end that competition cannot copy you. It's more like a franchise than a real competition: you are Disney, I am Pixar.
back-end apps covered by patents; the mobile app is an extension to your patented idea
price fight; everyone can copy your solution and the cheapest solution might get an advantage on the market; don't count on long life of your company!
As with everything new, there are companies which hope to get by and be the first when the market is turning and surf on the surge in demand to survive for a few years. I have a concrete example in Hours of Service for truck drivers in North America.
I hope the get a glimpse and tell the real success of the mobile applications and companies in the mobile which we consider to have made a dent. Let's chirp on the successes of the mobile apps:
Angry Birds: viral but do you really have the time to play for hours ??
Yelp: huge potential but seems to stagnate lately
Square: it fills a need but does it really have wings?
Zinio: what is going to happen when the publishers will get their mobile platform out? How do you engage with your customers?
If you are looking to their streams of revenue, most of them are getting a part of helping other businesses to advertise, sell,promote. Is anything revolutionary at their core? The same questions was raised by Andy Grove in a late interview. Where are we going by creating powerful individual voices (see Twitter/WhatsApp/Tumblr/Facebook) and monetize through eye balls and influence? The funny aspect of the questions is that some of the mentioned companies were not profitable or barely until they folded under the wing of a big three (Google/Facebook/Amazon).
There are many other companies running fast to attract users. The whole strategy is getting volume then money, cool features then money. An the only money source is advertising/marketing. Even for small app publishers the only viable solution is to be a channel for marketing and then charge for ad-free versions.