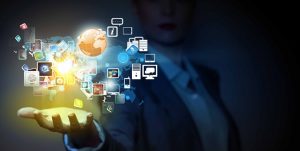 We often hear about "dot-on-the-map" functionality, which spans a group of attributes used in fleet management but Trip Log has five major features:
trip recording with enhanced type of locations (geofences/status/message/idling runs)
trip detection using several sensors
geofence/geozone management
reporting and charting
back-end synchronization and management (subscription version)
The application is designed to run even when the application is not started in the case a trip had been started and not ended. Also, the application monitors the vehicle state in order to start/stop a trip. For user's convenience, the app provides a widget which controls basic functions.
As with all other applications, the user can monitor several vehicles within the same app. The application supports both metric and imperial systems of measurement.
As with all our mobile applications there are three versions: free, in-app purchases and subscription.
The free version application has the following limitations:
only two vehicles are allowed
only two geofences/geozones are allowed
only two trip tags are allowed
the maximum number of trips is 20
the maximum number of locations recorded is 2000
For a busy user, once the application is set it will automatically detect:
start/stop trip based on settings
idling periods
entering/exiting geozones
Once running, the addresses are filled automatically. In case there is no data connection the address resolution is postponed until data access is restored.